Get Peter Vodenka's Book Journey for Freedom
"The shadowy figure to the left with the powerful military flashlight was a soldier. He was running at an angle … to cut them off." In the middle of a cold, rainy night, they ran for their lives. After ten years of planning, this night would determine their fate…. would they make it out alive? Others had been shot, killed by electric fences, mauled by border guard dogs, and even drowned trying to escape.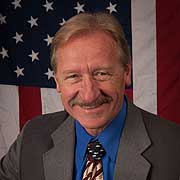 What would you endure to escape living under communism—a life without the freedoms we take for granted? Through Peter Vodenka's book, Journey for Freedom, experience the suffering that drove Peter's family to risk their lives to break free.
Their story of courage and triumph over tyranny will inspire you to overcome your life challenges and achieve your dreams. Peter, now a proud American citizen and successful businessman, travels the US speaking about his passion—to cherish and guard our freedoms and to live the American Dream.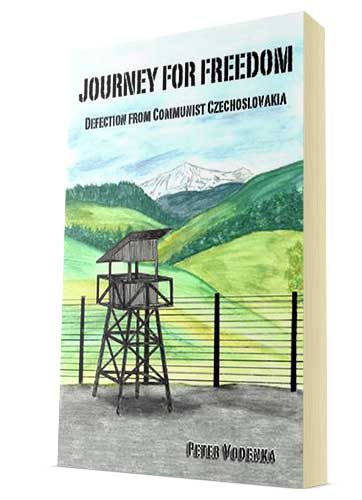 Great page turner…

I really, really enjoyed your book. It had all my favorite elements of a good read: a biography, history, excitement, a good story line, & easy to read. I felt it was a great page turner & I enjoyed learning your story.

Amy K
"He could not remember exactly when he had decided to defect from his homeland and travel to America. He knew in America the people were free. He was aware of the freedom of speech there! He was aware of the freedom of religion! He was aware of the freedom of political belief! His entire life had been spent living in a Communist country with none of those freedoms."
~from the book, Journey for Freedom
Peter's life in Czechoslovakia could one day become ours here in America. Only, where would we go? The threat is real! Live through Peter's words the suffocating choke-hold of an oppressive government, the terror of fleeing horrific oppression, and the struggles of beginning a new life in America without speaking English.
Check out these Escape Photos for another inside look!
Couldn't put it down

I felt compelled to email you as I very much enjoyed your book. I actually couldn't put it down and it was one of those kind of books where you want to keep reading but have to go to sleep because of work the next day. The story of what you and your family went through was scary! I also lent the book to a colleague at work. She said the same thing. Very suspenseful!

Barb P