Meet Peter Vodenka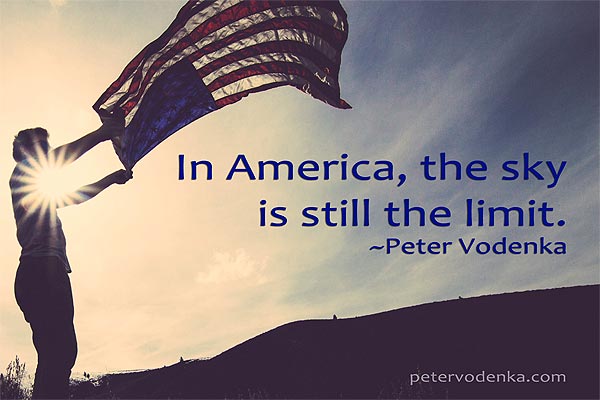 A Fear and A Dream
Peter had a fear and a dream. At just 18, he was trapped. Tired of looking over his shoulder and longing for freedom, Peter decided to break free.
For 10 years, he didn't rest, doggedly plotting his escape from communist Czechoslovakia. He risked everything to set his plan in motion.
He could not fail. Death or imprisonment awaited those who were caught.
And he wasn't alone.
The lives of his wife and children depended on his every move. And so it began—his journey for freedom.
A New Fear and A New Dream
Today, Peter has a new fear and a new dream. Now an American citizen, he cannot sit idly by watching American freedoms slip away. When each of us pursues our American dreams, America shines as the "land of the free and the home of the brave."
The same determination that delivered him from the iron fist encourages us to break free of our limitations.
And we are not alone.
The lives of our children, grandchildren, and great-grandchildren depend on our every move.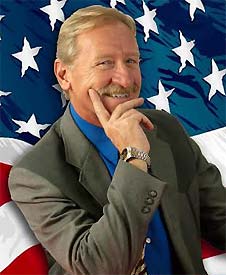 Peter Vodenka knows what freedom means like few Americans do. He believes that you too can break through your limits and achieve your dream. His story of doing just that is powerfully revealed in his exciting and inspiring book, Journey for Freedom.
Peter can be your next motivational speaker! He delivers a patriotic, emotional, and uplifting account of the true American Dream. He would love to speak to your group! Book Peter for a riveting speech that will inspire your audience!
An amazingly brave man

I was fortunate enough to meet the author in person, who … also does speaking engagements about his life experiences. Wonderful person for whom I regard as an amazingly brave man wanting a better life for his family.

Amy K
Live Your Dream
Peter's passion is traveling across America to encourage you to be proud to be an American and also challenge you not to take your freedom for granted.
He wants you to live the American dream. He personally knows it's very much alive. You just need to want it badly enough and be determined to reach for it.
If you need inspiration, courage, and a renewed sense of the American dream in your own life, hear Peter speak.
Read his amazing book, Journey for Freedom and let him powerfully remind you, "that only in America can you still choose the life you want to live."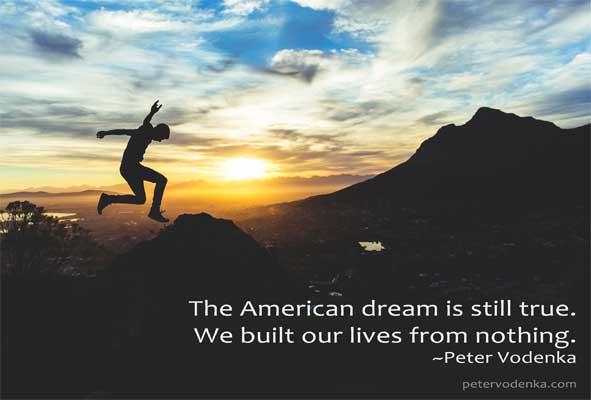 More About Peter
Peter is the proud owner of a successful construction company. His wife, Lilly, works in a prominent medical facility. Their daughter, Patty, graduated from college with a degree in graphic design. Their son, Peter, joined the US Marines and was in the first wave of soldiers marching into Baghdad.