Peter Vodenka in the News and Media
As seen on:






Press Reports
Many newspapers and print sources report on the fascinating story of Peter's escape from communism. Read about
Book Updated! Escape should have failed Press Release
Book reviews, interviews
Reporters' comments
Speech appearances
Press Release
Escapee Uncovers Mistake Years Later That Averted Tragedy
A daring escape from communism becomes surreal when Peter Vodenka discovers his plan 30 years earlier had a fatal flaw. Newly released, his book, Journey for Freedom, reveals untold mysteries buried until recently and unravels the tragic end that should have been their story.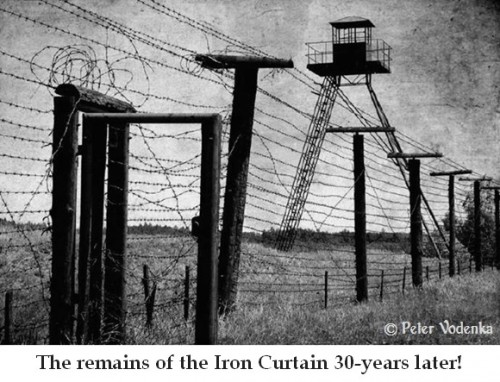 Forest Lake, MN, USA – December 1, 2015 /PressCable/ —
Peter stood alone, the 30-year old nightmare replaying in his mind. Many others had died or disappeared–why hadn't he? Driven to know how he had escaped the iron clutches of communism, with his young family in tow, Peter Vodenka had returned, retracing his steps on that bone-chilling night of terror, searching for clues.
Just released, the 2nd edition of  Peter's book, Journey for Freedom, reveals more of the story, shocking details, unexpected connections and surprising conclusions that lay buried for thirty years. Retracing the steps they took that fateful night, visiting way stations along the way, and meeting people who filled in additional perspectives helped Peter begin to piece together important clues to the story he thought he knew so well. The courageous trek from his native Czechoslovakia 30 years earlier that took Peter from fear to freedom, from immigrant to American citizen suddenly had new meaning.
Peter says, "Most everything in life really does happen for a reason! If I would have found the original border we were aiming for, I would not be here today to tell my version of the American dream!"
For years, burdened to share his new country's greatness and fully understanding the cost of freedom, Peter has traversed the speaking circuit, inspiring audiences to cherish their freedom and challenging them to pursue their own American dream. Now, with newfound insight, he powerfully delivers the message that everyone's life has purpose.
In an authentic presentation that draws participants into the unfolding events as if they were there, Peter captures the urgency of a message too important to keep to himself, infusing it in such a way that his audience leaves with a burning desire to cherish America and not take her freedoms for granted.
To connect with Peter, learn more about his inspiring story, hear him speak and see actual pictures from the escape, readers can visit Peter's new website at petervodenka.com.
Contact Info:
Name: Deborah Stewart
Email: peter@journeyforfreedom.com
Organization: Journey For Freedom
Address: PO Box 1196, Forest Lake, Minnesota 55025
Phone: Phone: 612-518-9309

Peter was featured in the Forest Lake Times newspaper, detailing a speech he was to give in Wyoming. The Times also revealed elements of his story and mentioned the publication of Peter's book.

The Hometown Gazette of Clayton, Wisconsin showcased Peter's speech to STRIVE students from three local cities. The Gazette reported, Peter "literally captured everyone with his story."

The Chisago County Press published an article about Peter's book, Journey for Freedom, and excerpts from an interview where Peter discussed "the downfalls of becoming complacent about freedom."
Other news: New Richmond News, Somerset Library Events, Reader Views book review
Media Features
Peter Vodenka has made numerous television, radio, talk show, and other appearances. He has also been featured in other press and print media.
For video footage, see

Online Press Kit for Peter Vodenka
click the PDF icon to download

About Peter Vodenka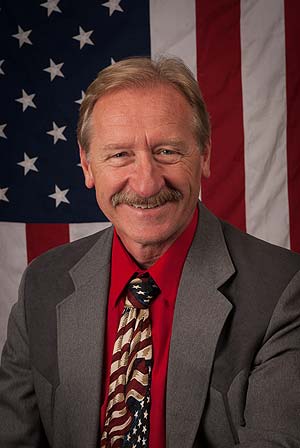 Death or imprisonment awaited if they caught him. Very few had made it out. Yet for 10 long years, since age 18, Peter Vodenka had plotted the perfect escape from his home in communist Czechoslovakia. Born of a passionate longing for life in America, his dream had stalked him since childhood, urging him to make a run for it.
In his book, Journey for Freedom, Peter takes you on that dangerous trip, the harrowing tale of risking it all, with his wife and two small children in tow, overcoming incredible obstacles to achieve his boyhood dream. His bold courage and success prove the power of the American dream.
Today, as a US citizen and successful business owner, Peter travels the country speaking to mesmerized audiences who are captivated by the journey and understand what's at stake. He reveals the threats to our cherished freedoms, inspires all of us to keep the American dream alive through living our own dreams, and admonishes us to protect our precious freedom.
Peter's family had a new beginning in America, and now, many years later, he's still reaping great rewards for sowing that dream he nurtured for so many years and then boldly acted upon. His daughter graduated college and went on to a fulfilling career; his son served in the US Marine Corps, directly bringing freedom to others living in oppression and fear; and his wife enjoys working in the medical field.
Living the dream was and is Peter's goal. His message is the same for you. Live your dream and do your part to preserve our freedom in America for you, your family, your children and grandchildren, and the generations to come.
This country needs his message …

Peter Vodenka is the kind of immigrant this country was founded on … searching for a place to live his dreams with freedom from oppression. Now he gives back to this country and makes our country a better place by the citizen he is. I hope he will always speak in front of groups…. He should be on television, broadcasting his message. This country needs his message as much as he needs the freedom it gave him!

Tanya M
Powerful and engaging speaker … without equal

Peter Vodenka is a powerful and engaging speaker on a variety of subjects, but without equal when he speaks of the fascinating escape from communist Czechoslovakia he engineered for his family. I have known him since shortly after his defection and consider him a superb combination of the best characteristics of both his Czech homeland and his adopted America.

Ray Cowdery, Author of Reinhard Heydrich Assassination
I was inspired …

I wanted to say that I was inspired and enjoyed your story immensely. I already shared it with one person and I intend to share it with others. I hope you know that your story can make a difference and I hope you keep pursuing that. Reading your story gave me an even larger appreciation for traveling and learning about the cultures that make up this earth.

Alisyn S
See below for a sampling of links to written articles and appearances on television, radio, etc.
Photos of Peter Vodenka (For High Resolution Image Version, click on photo)